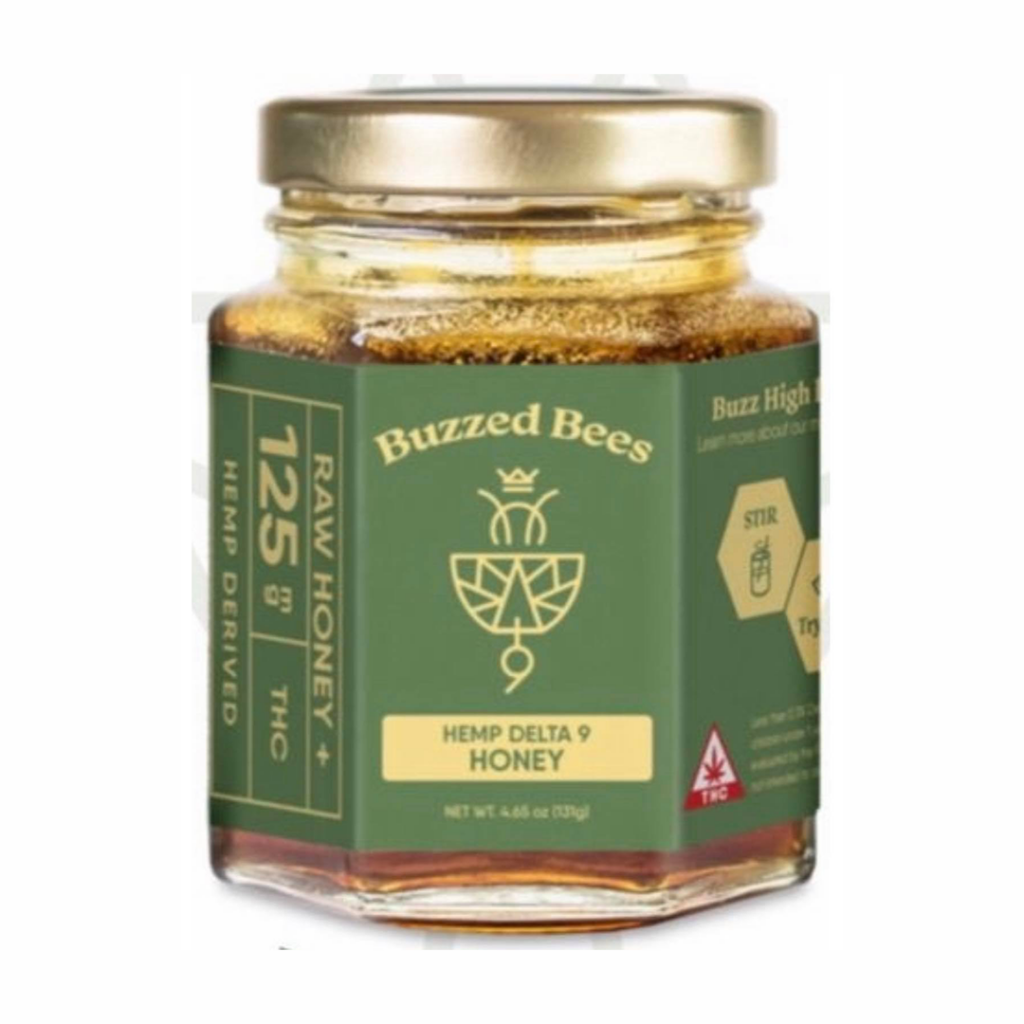 Want something with more "Buzz?" ​
Check out our latest blend. 
Buzzed Bees Honey has officially launched. 
Our commitment to quality and social responsibility lives in every jar of Canna Bees™ with our Rescue Blend™ formulation incorporating the cleanest, pesticide-free, Texas Wildflower honey from the bees we've helped rescue. Once these at-risk colonies are relocated, the honey bees roam freely on treatment-free apiaries. We exclusively source the non-essential stores of honey from each hive and infuse this precious gift with pure CBD, organically grown and processed from hemp in the USA!

THE PERFECT TRAVEL SIZE, ON-THE-GO RECOVERY
SHOT OF CBD AND DELICIOUS HONEY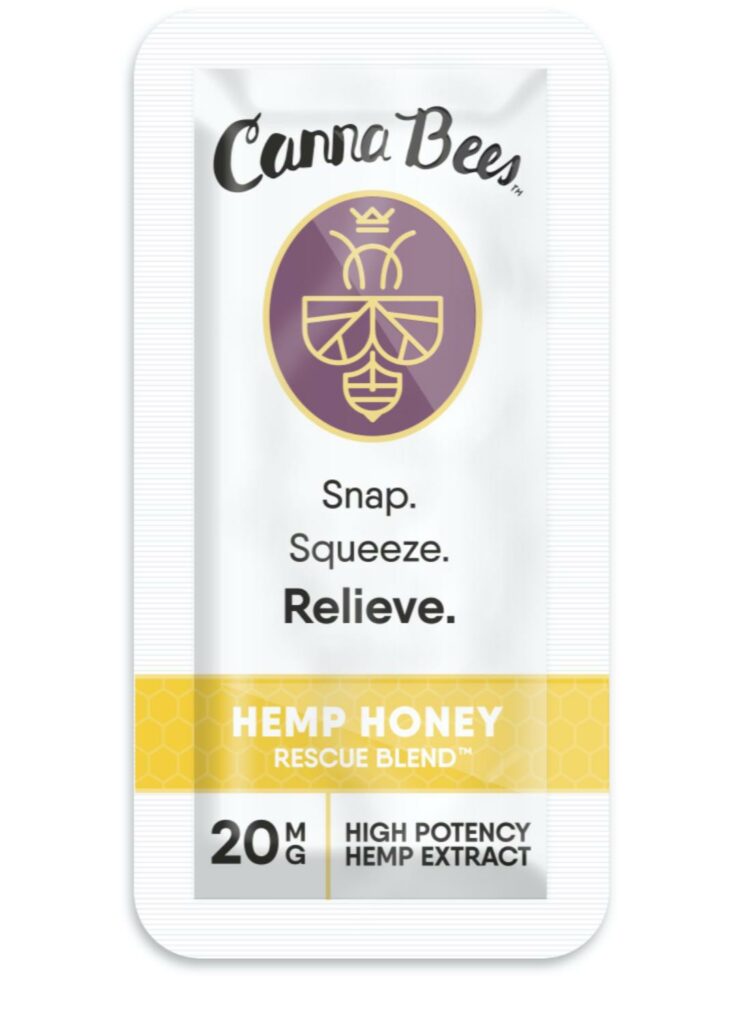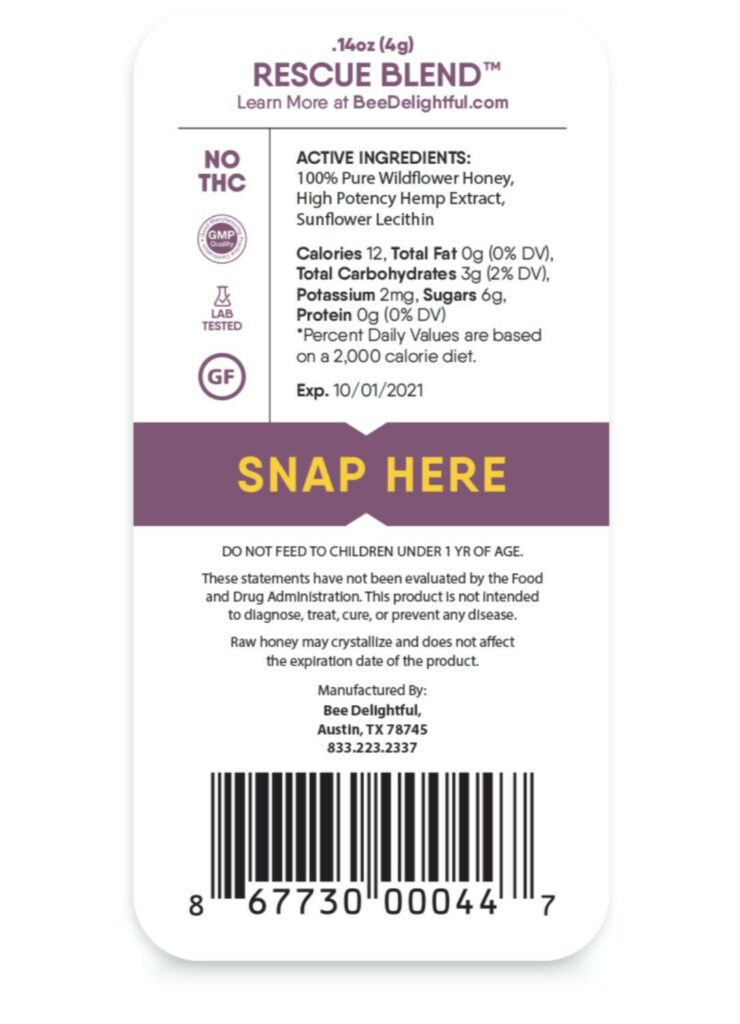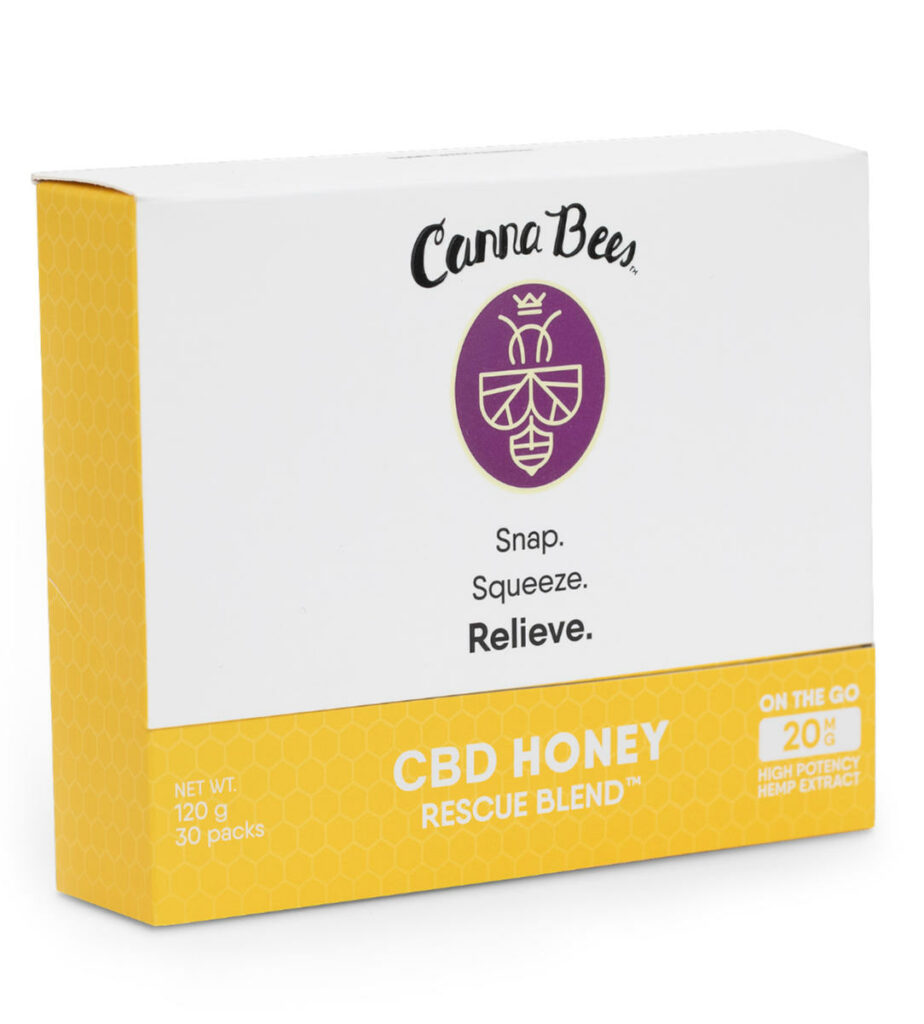 HONEY + CBD + SUNFLOWER LECITHIN
Each pack is made using a careful balance of pure CBD, Organic sunflower lecithin and our Rescue Blend™ formulation – the cleanest, pesticide-free honey from the bees we've helped rescue. This convenient packaging touts our new snap and squeeze technology, preventing the product from leaking and providing a longer shelf-life stability. The protective layers of the packaging shield the CBD and Honey from degradation due to oxidation and sunlight, preserving the efficacy of the CBD and keeping the honey delicious and fresh until you're ready to enjoy!
CHECK OUT OUR HONEY RECIPES!
I've always been a huge fan of the jars - the raw honey is absolutely the best honey I've ever tried. But I also love the convenience of the packs. They have the perfect amount of CBD for me and I get the best sleep every time. I also love that I can aways have a few on me for emergencies! Nicely done, Bee Delightful!
SO CONVENIENT FOR TRAVELING
I've always enjoyed the jars of Canna Bees, adding spoonfuls to my smoothies, etc. But now I'm even happier with the Snaps. I throw them in my purse and whenever I'm having a bad day, I just snap and squeeze and I feel better!
Positive change to my well-being
I have been using 250mg of the CBD honey for the past 6+ months, and have noticed a serious improvement in my overall well-being. My sleep is more sound than ever, and during the day, I feel relaxed and completely content doing any task at hand. CBD honey is by far my favorite and most important self-care ritual. I eat spoonfuls directly from the jar — the honey is such good quality and so tasty! Thank you, thank you, thank you!!
Outstanding customer service
I originally tried the snap pack through a sample that was given to my boyfriend from one of his customers at his job. I took it that night before going to bed. I felt so relaxed, slept better than I had in YEARS! I ordered a 30 pack the next morning. My 14 year old son said it makes him feel so much better! Needless to say, I ran out quickly so I had to order more. Well that order was fulfilled expediently by Bee Delightful, but didn't make it into my mailbox I submitted an inquiry both with UPA; Seth got back with me quickly to remedy the situation even though it wasn't any fault of his own. I was able to physically go pick up a replacement for the one that was misplaced by the postal service. Outstanding customer service! I'm a customer for life for many reasons!
Great honey, calming effect, and a good cause!
The honey tastes amazing and the cbd is calming and effective. I really prefer this to oils I've tried in the past. Not only is the flavor better, but you can be more versatile in how you consume it. I've actually bought this for several other people since trying it and they all rave about it! Highly recommend!
Honey in Tea REALLY helps
I have been dealing with chronic stomach pain/digestive issues and your honey is legit. I take tincture 3x day too..but seriously the only thing I can take that helps is CBD...It really does work..and when my stomach hurts your honey in tea REALLY helps. So, thank you.
You'll truly Bee Delighted with this product!
I started using this product about 2 years ago while living in Florida. The taste of this wildflower honey is delightful and its efficacy is right on target with what they claim. I have given this product many times as a gift (see picture) to friends and relatives from young kids to older adults. P.S. We all love wearing our bracelet that comes with each jar to bring awareness to their mission of saving the bees!
LOVE this CBD honey! After meeting Seth in TX, I had to try this product out. It's incredible how a little goes a long way. 1 tsp at night and I'm sleeping soundly. Love this product!
BEE PART OF OUR COMMUNITY
JOIN US AND RECEIVE AN ADDITIONAL

10% OFF

CODE FOR YOUR FIRST PURCHASE